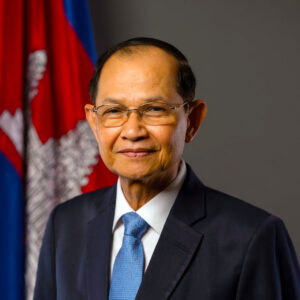 Ambassador Extraordinary and Plenipotentiary
2021 – Present
| Year | Full Name | Note |
| --- | --- | --- |
| | | Ambassador Extraordinary and Plenipotentiary |
| | | Ambassador Extraordinary and Plenipotentiary |
| | | Ambassador Extraordinary and Plenipotentiary |
Dear Friends,
I welcome you to the official website of the Royal Embassy of Cambodia in the United Kingdom of Great Britain and Northern Ireland. Through this website, you have access to allpractical information and links regarding bilateral cooperation between Cambodia and the United Kingdom.
You will have first-hand information on tourism, investment, trade, culture, food, agriculture, and other information about Cambodia and the various services available to you through the Embassy.
I do hope that this website will serve as the vital bridge of communications to promote friendship and multi-faceted cooperation between Cambodia and the United Kingdom, and between Cambodia and other countries around the world.
I thank you very much for visiting our website and do hope that you share with us your thoughts and comments of the website, or make your recommendations so that we can make it more relevant.
HE Mr Kan Pharidh
Ambassador